We Solve medical tasks using working aptamers
Aptamer Selection, Characterization, 3D Structure Simulation And Target Identification
APTAMER selection IS NEEDED
If you need to detect a given target (protein / cell / pathogen) and the ligand is not yet known
Aptamer selection techniques will be helpful for you if your task is to develop target-recognition elements with high affinity and specificity against different types of targets. Aptamers are short, single-stranded DNA or RNA molecules (ssDNA or ssRNA) that can selectively bind to a specific target, including proteins, peptides, small molecules, toxins, living cells, ions. They are universal and bind to targets with high selectivity and specificity. The binding of the aptamer is determined by the tertiary structure.

If you need an aptamer analogue of an antibody
This type of selection will be useful If you are interested in development of different diagnostic and therapeutic tools for biomedicine based on aptamers. Aptamers could be used as antibodies analogs for diagnostic, therapeutic, and bio-industrial applications.

If you need an aptamer for diagnostics or targeted drug delivery
This type of selection could be used if you are interested in fast, accurate and cheap diagnostic and therapeutic means based on aptamers. An important advantage of diagnostic and therapeutic aptamers is that they are chemically stable and robust. They are able to restore their activity after denaturation and heating. They can be stored for a long time at room temperature.

STAGES OF APTAMER Selection
1
stage
We select aptamers to the desired (positive) target using Cell SELEX, Tissue SELEX, or LIGs technologies from the standard DNA library of oligonucleotides of choice. As a result, we get several pools according to the number of rounds of aptamer selection. Each pool contains a large number of aptamer sequences with different binding efficiency to the target. Selection quality control is carried out using agarose gel electrophoresis.
2
STAGE
We select the aptamer pool that has the highest affinity and specificity for the target using flow cytometry. To determine the affinity of the target, we use a positive target for selection (cells, tissues or other objects to which the selection was performed). To determine the specificity, we use the negative targets that were used in the selection. We process the obtained data with the Kaluza 2.0 software.
3
STAGE
We verify flow cytometry data using fluorescence or confocal laser scanning microscopy. The received data is processed using ZEN software.
4
STAGE
Based on flow cytometry and microscopy data, we select the aptamer pool with the highest affinity and specificity to the target. If the result is not satisfactory, we introduce additional selection rounds or modify the selection technology to achieve a better result (at no extra charge).
WE USE INNOVATive TECHNOLOGIES

APTABID
AptaBiD allows us to isolate proteins that bind to specific aptamers. With the help of this method it becomes possible to determine the direct target of the aptamer.
TISSUE SELEX
The method for generating aptamers which are capable to bind with tissue targets.
CELL SELEX
This technology involves the selection of aptamers for the whole cells. This allows us to obtain aptamers that are able to bind to the target in its native conformation.
LIGS
The method identifies highly selective aptamers against a predetermined epitope expressed on the cell surface. Monoclonal antibody interacts with its cognate epitope to outcompete and replace specific aptamers from an enriched SELEX pool.
SAXS
This method is used for determination of the nanoscale density differences in the sample. This makes it possible to determine the size and shape of the macromolecule.
HT SELEX
HT SELEX is the method that increases the sensitivity over traditional cloning and sequencing applications and reduces the number of rounds required to achieve detectable enrichment.
SCIENTISTS INVOLVED IN THE STUDY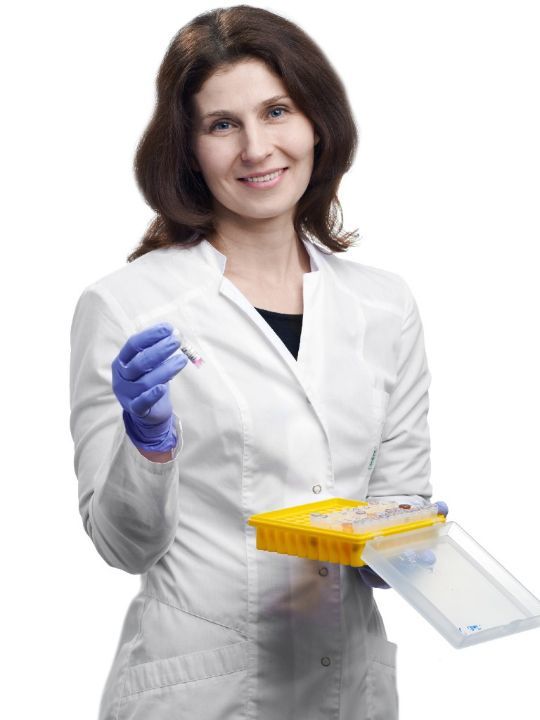 CHIEF RESEARCHER
ANNA KICHKAILO
Ph.D. in Biological Sciences, Assistant Professor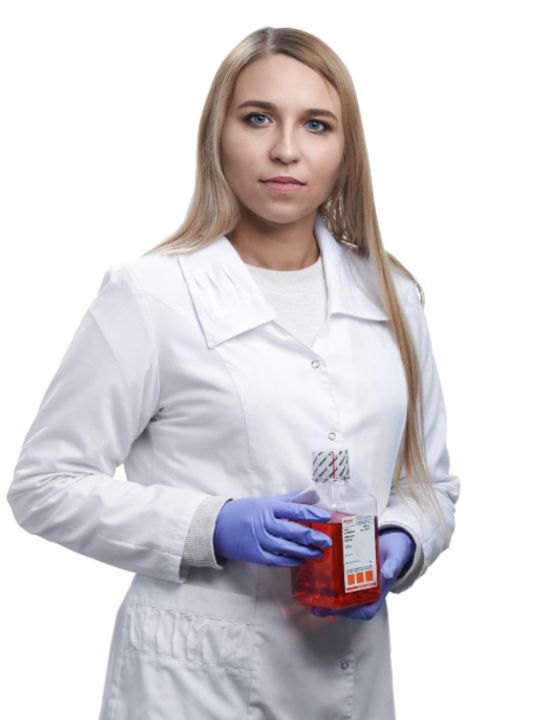 LEADING RESEARCHER
ANNA BLAGODATOVA
Ph.D. in Biological Sciences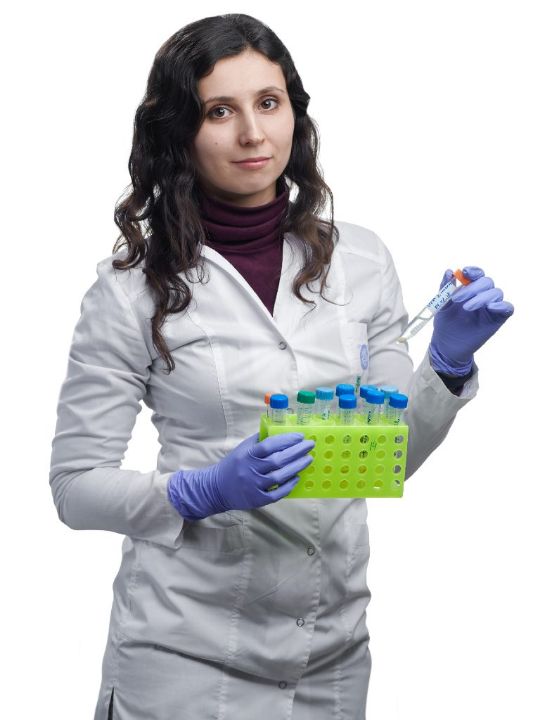 LEADING RESEARCHER
OLGA KOLOVSKAYA
Ph.D. in Biological Sciences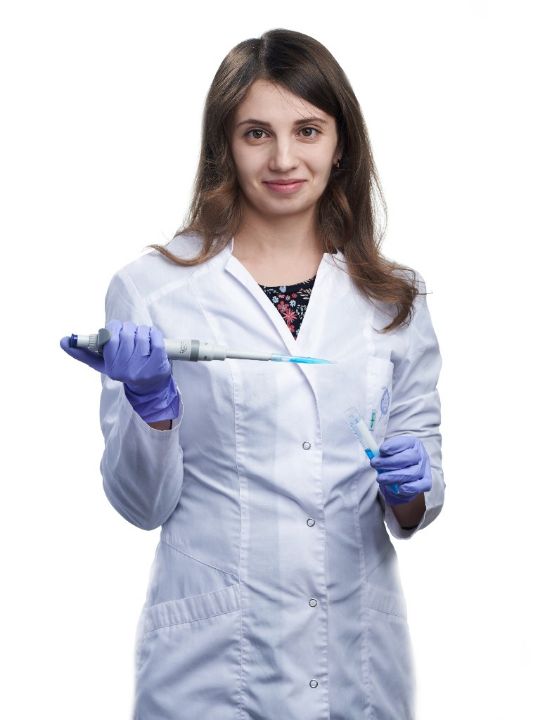 LEADING RESEARCHER
GALINA ZAMAY
Ph.D. in Biological Sciences